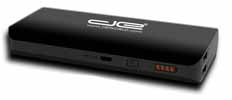 10000 mAh Powerbank (Black & Gray)
This DE Portable Universal USB external powerbank is compatible with almost all smart phones and other device charged via USB port.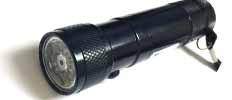 8 LED Flashlight with Laser Pointer
8-LED Flashlight with Laser is a high-quality, budget friendly flashlight that's ideal to keep in the kids' rooms, a tool box, briefcase and more.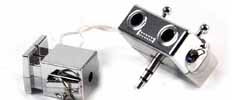 Robot Splitter
Listen to one device with two sets of headphones at the same time!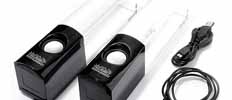 Dancing Water Speakers
Do you wish you were standing in front of the glorious Bellagio fountains in Vegas right about now?